Perennial Bed Preparation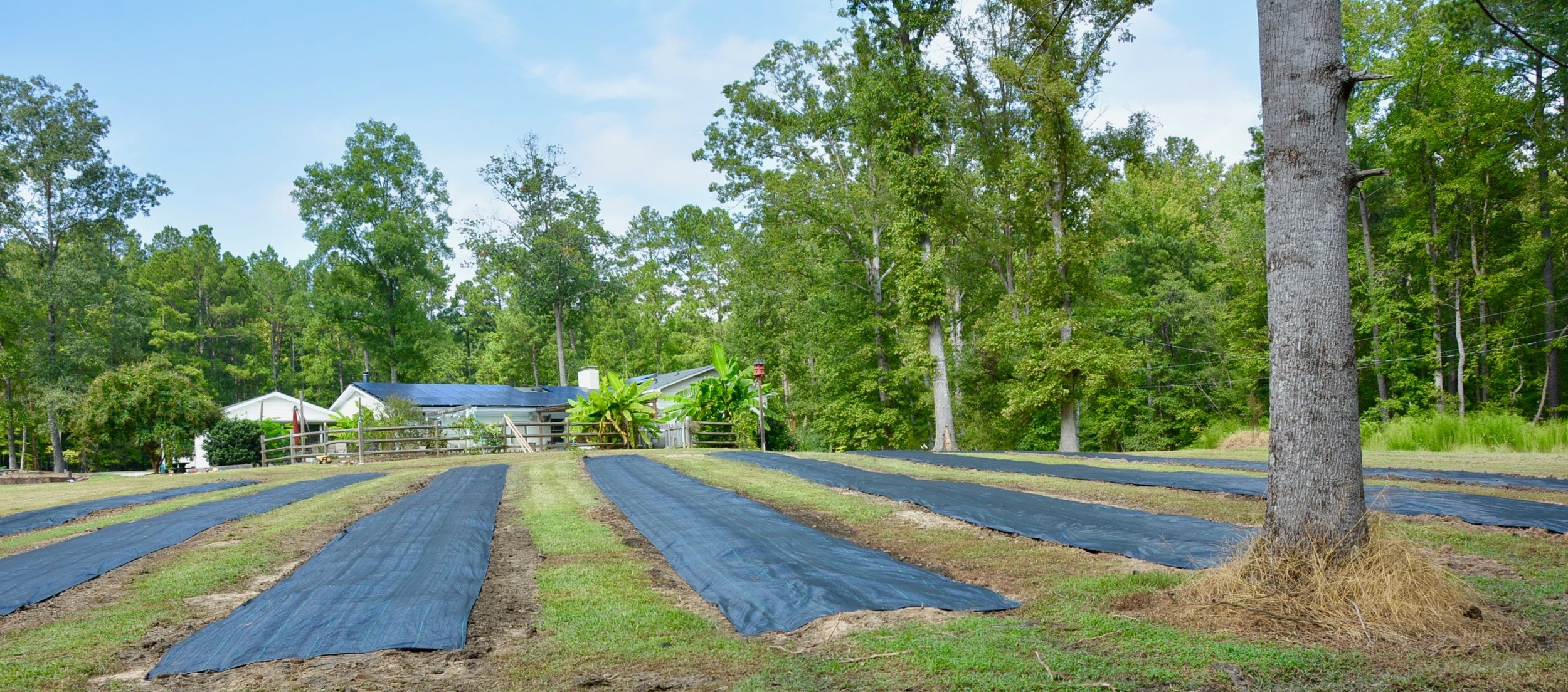 Perennial Beds are Ready for Planting
Let the transformation begin!
September 15, 2018
Here we go – we've spent the last five years cultivating a nice green yard for our boys to play, and now it's time to dig it all up! Well, not all of it. For year one, we are aiming to plant about ½ and acre beginning with seven 100' long perennial beds.
Our NC soil is clay-rich and hard as can be, as it has never been worked. We've put the Kubota to good use, ripping the clay with a chisel plow, then tilled in several inches of compost and pine fines for soil conditioning. After a few rounds of soil testing and tweaking nutrient levels, we are ready for planting! Almost…
I'm worried about weeds. Not only will they compete with the plants and pull nutrients from the blooms, they are so darn time consuming to pull! We decided to go with landscape fabric. DeWitt makes a great 20-year product that should keep the perennial beds weed-free for a long time coming. We spread the fabric over the rows and secured with sod staples. The next step is to make planting holes.
Rather than cutting hundreds of holes, we used a propane-powered weed burner. I've seen lots of folks using or selling sheet metal template for making holes. But, we found that wasn't necessary. We using marking paint to measure out the spacing, then followed up with the burner. If you start by touching the fabric, holding still for a few seconds, then pulling away, you get just the right size for a quart-sized plant.